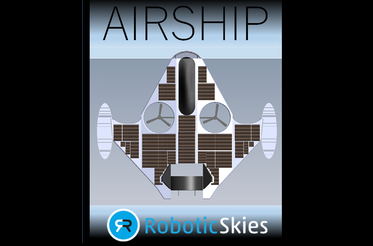 A memorandum of understanding has been formalized between AirShip Technologies Group Inc. and Robotic Skies LLC to form a framework for global support services for AirShip customers worldwide.
AirShip Technologies Group Inc., based in Oregon, and Robotic Skies, based in Nevada, are now working together to assure certified service, repair and maintenance are available to AirShip customers, wherever they are located, both domestically or globally.
Both companies will work together to create a service center network to complete and support AirShip products – the V1 through V9 UAS.
"AirShip Technologies is building a high-performance platform that is designed from the ground up to be fully certifiable aircraft," comments Brad Hayden, CEO of Robotic Skies. "Their UAS are a natural fit for our maintenance network's service offerings, and we look forward to supporting AirShip's customers around the world."
Ben Berry, CEO of AirShip, adds, "This is the greatest assurance to our worldwide customers – that their UAS will be ready and able for rapid deployment. It will also give the level of service support we were looking for, from great, proven and highly experienced aviation professionals."
AirShip's vertical takeoff and landing UAS are designed for military as well as civilian applications, including emergency first response, agriculture and power generation monitoring.
Robotic Skies provides fabrication, completion, integration, certification, inspections and maintenance services of UAS through a network of more than 80 service centers around the world.